For International Women's Day 2021, we asked the question "How might your industry be different if we had true gender equality?". We had a range of responses: from a critical care nurse and a teacher, to a Hollywood actress you've definitely heard of.
Skip to an industry:
Here are some of the responses…
– ARTS & CULTURE –
Mila Kunis, Hollywood Actress & Activist
Thankfully, the answer today is drastically different than it was 28 years ago when I started in this business. The slow progress we made over previous years was dramatically accelerated over the past 5 years, post TimesUp and MeToo. When previously there had only been space for one woman in any given room, that kind of tokenism has been replaced by a Hollywood with women in every type of position. The vast majority of development meetings I am in have more women represented than men. There is a clear indication of progress shown in the most recent report from the USC Annenberg Inclusion Initiative. Female characters make up almost half of leads or co-leads in feature films and over half of lead or co-leads in television. I see similar progress behind-the-scenes in executive positions, department heads, writers, and creators of all kinds.
This isn't to say that there isn't work to be done. Women in the industry still suffer from a large pay gap. This fight for pay parity has been one I have been fighting for years. When a movie starring a male actor is a hit, that actor can garner a massive pay increase. When a movie starring a woman is a hit, she is not afforded the same benefit of the success. Additionally, there are significantly higher consequences for failure for women both in front of and behind the scenes. I can name a large number of men in my industry who have failed up; moving from place to place, allowed to make project after project with no proof of success. The women in power positions who I work with have had to be flawless to keep being afforded the same opportunities. The price of failure is much higher for women. True gender equality would allow me and women in my business to have more freedom to take risks, be more creative, and ask for the compensation appropriate to the work they are doing.
Rosie Wilby, Comedian
I think if we had true gender equality, we would no longer hear the dreaded question, 'are women funny?' Even now, with so many great female comics on tv, radio and podcasts, writing books and articles, people still seem to ask it. It's bizarre. We've had brilliant funny women throughout our cultural history. Yet somehow, when you're a woman performing at a gig, there's this sense that you're representing ALL women. Whereas men can be judged completely independently.
Nicole Russin-McFarland, Film Director
People would stop pressuring women to fit into checkboxes. Either you're the classic Stepford Wife mother with the children and perfect life, the single party girl, or the edgy looking queer woman with a razor haircut. We never think that some queer women are stay at home mothers and some party girls might look like Reese Witherspoon. We pressure women to look like this for marketing. From there, all of the big budget films being made starring women have to hit certain checkboxes or they aren't "feminist" enough for the people who don't like watching blockbusters, or "mainstream" enough.
– HEALTH CARE –
Victoria, Critical Care Nurse
Despite my profession being female dominated, an uneven amount of managerial roles are given to men. If there was true gender equality I would see more women in the managerial roles that control the decisions that impact us as a team. Also working with other male medical professionals from different fields can sometimes be difficult, who are often referred to as 'old school doctors' as an excuse for their behaviour. I have seen doctors turn their backs on female staff mid conversation, as they don't value their input. I have also seen the same Doctors ignore good advice from experienced nurses, just to then take the exact same advice seriously because it came from a male nurse. It creates lots of friction within the workplace. I feel if everyone was respected in my workplace despite their gender it would make a less stressful work environment, allow better patient care and allow better inter-professional working.
– EDUCATION –
Amy, Primary School Teacher
Gender equality doesn't exist in education. It's not there when you train, it's not there when you first get a job, it's not there at the top of the school chain and it's not there in the classroom. This is so widespread throughout primary that it's actually a bit of a joke amongst us teachers. "Ahh you'd have breezed it if you had a 🍆". "Ahh I won't get the job because I saw a male in the waiting room too."
There are however some men at the top and I've been lucky enough to work under two awesome male heads. However, both have been massively propped up by two absolute 'power house' women as their deputies. I have absolutely no doubt that without these hardcore women doing the day to day labour of the job, working for them wouldn't have been the rose-tinted situation I remember so fondly.
My classroom is a totally different situation. I run a ship that is equal in all parts and I pride myself on it. Gender means very little to children and almost nothing to good teachers. Everyone is a person and, regardless of sex, they get pushed and praised to achieve always. It is sad to say though that the boys are nearly always underachieving, which inevitably means we talk about them more and they need more from us. They get more classroom airtime, as it were. I work really hard to ensure that that doesn't disadvantage my girls in any way, though. I have a gender neutral classroom in terms of its physical appearance and when I was an early years teacher (which is a totally different kettle of gender fish) I tried really hard never to go down the gender stereotyped subjects and only to teach from children's own interests.
But I'd love more men in the game. Our children need male role models. Many don't have them in their lives very often and they certainly don't get them at school. How might your industry be different if we had true gender equality? MORE FUN !
– AEROSPACE –
Scarlett, Systems Testbed Engineer, NASA Jet Propulsion Laboratory
The aerospace industry is heavily male-dominated. The dearth of women may be a "pipeline problem" at older aerospace giants but at newer companies, which pride themselves on agility and fast-paced schedules, women are dissuaded from making their careers there by a variety of factors.
I also observed resentment towards female colleagues (but rarely male ones) who decided to have children, because suddenly they were less able to support 60-hour/week schedules and it was felt that their colleagues had to pick up some "slack" rather than their bosses should plan for the very reasonable eventuality that people would have non-work commitments.
In my opinion, some of the upstarts forming the modern aerospace industry would experience less turnover of staff and less wasted time re-inventing the wheel if they were able to be as flexible in their scheduling and employment for both men and women with children as they are with their materials supply chain and design processes. 
– LAW –
Katy, future pupil barrister
The Bar has made incredible strides towards equality since Helena Normanton became the first woman to practice as a barrister in England in 1922. But there are still changes to be made. If my industry had true gender equality, an all-male panel wouldn't have advised the women in the audience at my first advocacy training event not to wear fishnets and red lipstick in court.
My Inn of Court scholarship interviewers would have included at least one woman, rather than four men. A female teacher on my bar course wouldn't have given me detailed instructions on how much makeup to wear — a full face, but keep it natural. Far more importantly, the legal industry might not be failing women from all walks of life who experience domestic violence and sexual assault as systematically as it currently does.
– FINANCE –
Gina King, Partner at Supernode Global
A level playing field where there are equal opportunities and access for women. Increased efforts to curb biases that lead to limitations and stunted career trajectories for women. Significantly more women GPs and Partners in VC.
Did you know that only nine out of the 100 top VC partners worldwide are women?
Women make up only 11 percent of VC deciders (investment partners) in the U.S., according to a report published recently by industry organisation NVCA and Deloitte.
I've always worked in male dominated industries: banking, wine, tech, VC. These industries are not particularly open nor nurturing when it comes to women building careers. There's a pipeline issue and a lack of inclusivity that often makes it difficult for women to rise to top positions. If we had true gender equality, there wouldn't be a pipeline issue.
Ginny, Venture Capital Investor
There would be more females in the VC industry full stop – particularly at a senior level, and also more female founders receiving funding and working in tech. This would likely ultimately lead to more companies with female decision makers, thus giving more economic power to women, and perhaps also resulting in more companies designing products/services for women, which would fundamentally change so much of society!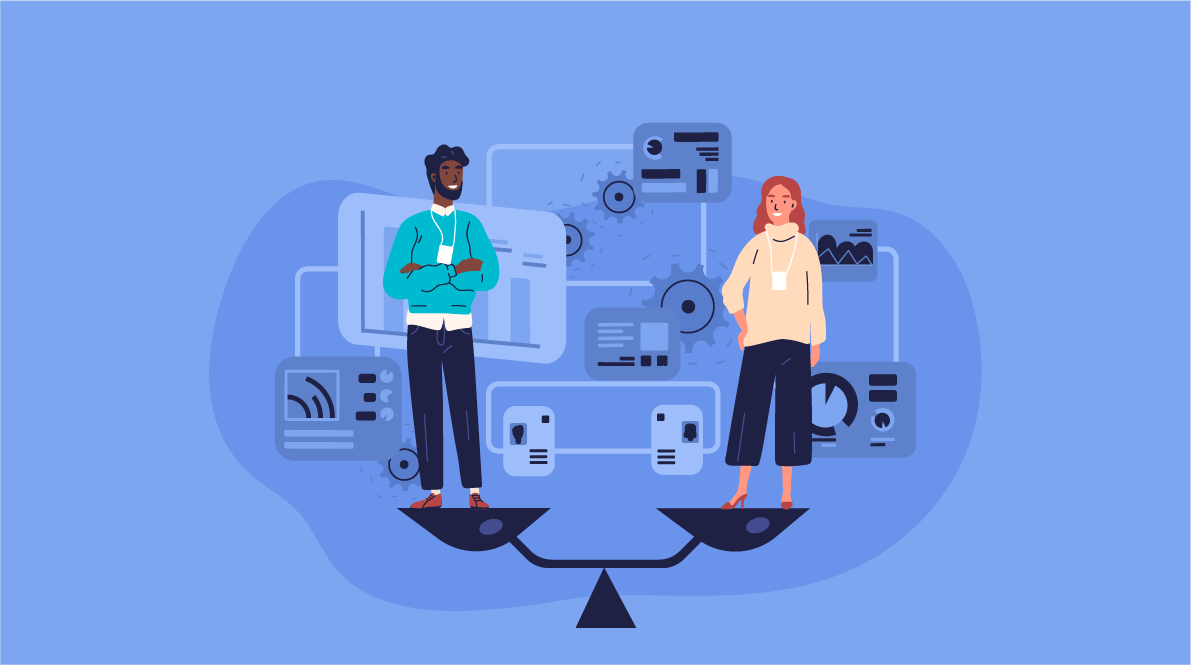 As a female in VC, many people assume I am the Team PA – when I greet guests they will ask me for coffee, or hand me their coat, or be shocked when I join and lead the investment meeting (despite my email signature making it clear I'm an investor and I will sometimes even have already introduced myself with my role, but people don't listen always or forget).
At board meetings, if I challenge decisions or question figures or a strategy there is a sense that I am being a "difficult woman" or "haven't understood" – sometimes it's just a feeling in the room, or I will see an eye roll or smirk, or I will be told "ah no you see this is a known financial measure, don't worry about it, we're ahead of the benchmark" or something equally patronising! I would also hopefully not have to even prove my attendance in a boardroom, or feel like I am just there for diversity.
D, Entrepreneur
Being a woman who strives for a career isn't an easy thing. Especially when she has no big money or notoriety to back her up, apart from her brain and her heart. With gender equality, there'd be more women who dare to rise their ideas and plans among the salesmen, who are currently the majority in this field.
– IT & PR –
Diane, IT Director
IT is such a male-dominated sector, it's often difficult getting your voice heard. The worst part of the role is not being taken seriously. I care about my team; spending time coaching and understanding who they are and what makes them tick. In return, their confidence grows and I get a high-performing loyal team delivering great technology solutions into the business. I've not met many male peers who put their team at the heart of the business goals in the way women do, preferring to create an in-approachable technical divide.
Working in financial services, the majority of corporate events centre around typically male sports. Golf days or hospitality events at football or rugby. Even as a woman who likes sport, the assumption would always be that the male members of the senior team would accept the invites, leaving me at the office.It's as if men are reluctantly tolerating women in senior roles in the workplace, but they're not ready for women invading their precious sporting activities.
Sylvia, PR Strategist
I have no supporting data but here in Denver, Colorado many of the public relations agencies are headed up by women. Communications could be one of the very few industries that women have achieved more parity with their male counterparts. I would add: "Don't bother to ask for a seat at the table. Build your own house instead." I realised that a while ago as a talented Black woman surrounded by people who refused or were incapable of recognising my worth.
Amy, Founder in Recruitment
For women with children it's very hard to do recruitment and keep billing. So maybe if employers offered more flexible hours or parental leave for fathers that would help. Outside of secretarial recruitment it is male-dominated – especially at senior level – so giving women more opportunities across all sectors with the recruitment industry would really help.
Smita, Regional project delivery lead
Smarter and efficient ways of working, through better communication and collaboration across the organisation and less empire building mentality.
Alicia, HR
Better understanding of people management and decreased toxic masculinity in the workplace, leading to less work-related sickness. If I'm honest, the list is endless! But the point is that the patriarchy harms men too.
Hopefully a gender split within the industry that is reflective of that within society would benefit the men within the industry, as well as open opportunity to women for careers they may never have thought of.
I think the biggest change would actually be quite a subtle, soft, cultural change. It's extremely difficult being 1 of the 20% of females within the firm and trying to communicate a point to a male colleague who is so used to communicating with other men.
– CONSULTANCY –
Andrea, Programme Director
Investors and shareholder trust would not be legitimised by the bottom line and not through the 'boys' club. Industry wide – removing the indirect pressures of returning to work early from maternity leave for female bosses.
Lucy, Managing Director
There would be a 50/50 split with my fellow managing directors and clients, and there would be less Team calls where I would be the sole woman making leadership, management or client decisions surrounded only by men.
Hayley, Director
More creative/alternative solutions to problem solving, and a more efficient work day.