We've all heard of (and probably experienced) burn-out at work. But as more join the job hunt, there's a new issue: application exhaustion. So, if you're feeling at the end of your cover letter tether, here's why you're feeling so drained and how you can keep a cool head when it comes to that job application fatigue. By Sadia Nowshin. 
Whether you're a new graduate struggling to get your foot in the door or someone who has become unexpectedly unemployed as a result of the pandemic, looking for a new job is never a fun task.
Just this week,it was announced that the UK unemployment rate continues to surge, rising to 4.8% in the three months leading up to September. The number of people losing their jobs rose by 243,000 in that period, the biggest jump since May 2009. The rate is even higher for those aged 16-24, increasing to 14.6% of economically active young people out of work.
Combine the stress of having to write about yourself with the general tension of a global pandemic, it's no wonder so many are feeling overwhelmed when faced with what feels like the most competitive job market we've seen in a while.
Heal from the grief
The emotional toll of being made unemployed shouldn't be brushed aside: the symptoms you experience after losing your job are eerily similar to that of actual grief. You might feel confused, in a state of disbelief or even angry at the lack of control you hold over the situation. Give yourself some time to process these feelings before you dive into the job hunt: the last thing you need when you're still experiencing those heightened emotions is the disappointment of potential rejections.
Make time for self-care
A natural next step: make time in your week to look after yourself. Suddenly having a lot of free time can be daunting and the tendency is to try and fill the days with 'productive' work, but reserve time to do something you enjoy. If you're a young person trying to find your first job, don't let applications become your life – there should be no guilt in opting to relax now and again. Try not to compare yourself to the appearance of others; likelihood is, they're not being nearly as productive as they seem, so cut yourself some slack.
Act employed
This might sound counterproductive to the first two steps but once you've put aside time in the week for yourself, treat your application process like an actual job. Assign yourself certain hours dedicated to applying and once you've reached the end of that time, clock off like you would if you were at the end of the working day. Stick to that routine and avoid scrolling through job sites in the evening – anything you find when you're lying on the sofa at 9pm will still be there in the morning.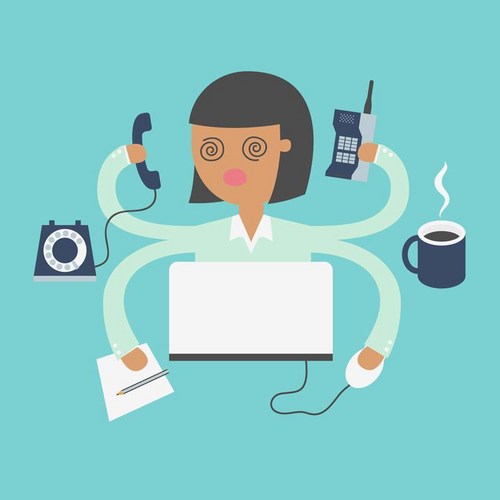 Set achievable goals
When you're powering through applications with little success, it can feel like you're just running on the spot. Setting yourself small, achievable goals at the start of the week can help to both organise your to-dos in terms of importance, but also gives you a sense of progress as you tick the tasks off. Make separate 'work' and 'home' lists so you're encouraged to commit to the self-care hours, as well as the application time. Try to avoid setting yourself huge goals to begin with – it would be great if you landed your dream job straight away, but smash the smaller goals first and work your way up.
Be kind to yourself, and others
These are not normal times, and you're not the only one in the unemployment boat. It's easy to fall into a slump, but studies have shown that altruism, or selfless good deeds, can lift your mood. It's National Kindness Day on Friday so there's no time like the present: bring a smile to someone else by sending a little gift or handwritten letter, scheduling a virtual coffee catch up or reminiscing over a fond memory. Once you see the happiness you inspired, you might feel just that little bit lighter again.